This page is dedicated to all the people we get to know along the way, people that help us or even new friends we make. Hopefully, in this way, in the future we can look back on our trip and remember all the nice people we've met and all the things they've done for us. And, who knows, maybe even stay in touch with them? Now let's hope that this page doesn't stay empty...
We met Barb and Jim while hitchhiking our way towards Fairbanks on the Dalton highway. The plan was to only hitchhike a piece and than cycle on. But Barb offered to take us all the way to Fairbanks, a 5 hour drive in total. We made a stop at the Yukon river restaurant and they even bought us lunch. Barb is a tour guide on the Dalton highway, so we got to hear awesome stories and fun facts about the highway itself and the area around it. So Barb and Jim, if you are reading this, we hope you are well and we are very gratefull for the ride.
Andrew, Eva, Vojta and Rosie
Our first ever Warmshowers. A very warm welcome into a lovely family. They live a very nice cabin just outside of Fairbainks surrounded by forests. They took us in on a very short notice and made us feel at home. We shared some stories and had good laughs. Thank you Andrew and Eva for thhe nice evening and the amazing breakfast. Maybe we will meet on the road again somewhere.
We met Michiel (Belgian) and Chiara (Italian) at the Red Eagle Lodge on the Tok cut-off. Michiel is riding a handbike since he had an accident. Together with his girlfriend, he is trying to break the world record of longest distance traveled on a handbike! We had the pleasure of riding two days with them to Tok, there shared a camp spot and a few beers. It's truly remarkable what they are doing, make sure to check out their journey on their Instagram page! To Michiel and Chiara: it was really fun, we hope you catch up with us in Jasper or Banff. Otherwise we hope to stay in touch either way.
We were having lunch just outside of Walmart in Grand Prairie. Kent walked up to us and we started talking about our bikes, our trip etc. and that his wife Bec (and himself too) were very interested in this type of traveling. So pretty much instantly Kent invited us to come stay at their house for the night. Such a kind offer you just can't decline! So we met them at their house and felt quite at home right away. We had a good shower, a VERY nice dinner and we even enjoyed some Canadian red wine. Later that night we were treated to a trip to the biggest Canadian Tire store in Canada (possibly). In the morning, Bec made us waffles with fruit and coconut whipped cream, these are byfar the best waffles we've eaten in our life!! So to Kent and Bec: a very big thank you! Really! You were so kind and generous opening your home to strangers. We hope you can find the time in the future to take on a similar adventure, like you said you dreamed about.
Fien needed trail shoes to hike the Skyline trail in Jasper. So we went to an outdoor shop in town to buy some. We ended up in Wild Mountain, a cozy little shop in downtown Jasper. We were looking at some shoes when the owner of the store came upto us and started talking to us. We said we were on our way through Canada on our bikes towards Argentina. He was so enthusiastic about our trip that he gave us a discount on the shoes! Afterwards we talked some more about our plans of doing the Skyline trail. Being an ultra runner himself (his wife was even a The North Face athlete!) he knew the trail inside out! He asked us what we were going to do with our stuff, we were planning on leaving it with someone on the campground or something. At which he offered us to leave our bikes and bags in his garage and that he would drop us off at the trailhead the next morning (about an hour drive from Jasper). Dave, thank you so much for your kindness. You're a real inspiration with your trailrunning stories!
We met Autumn in Sequoia National Park while finishing up our lunch break. She walked passed us with her mother and her son. Being very adventurous herself, she asked us what we are doing and where we are going etc. Afterwards she casually invited us to her home in Bakersfield. Our original plan wasn't to go through Bakersfield, but our route was a little more challenging than we thought and it was super hot. So we decided to bail on the original plan and take Autumn up on her offer. Best. Decision. Ever. She made us feel right at home! Shower, pizza, breakfast, laundry, WiFi, a couch,... The whole works. Thank you Autumn for your unlimited kindness and generosity!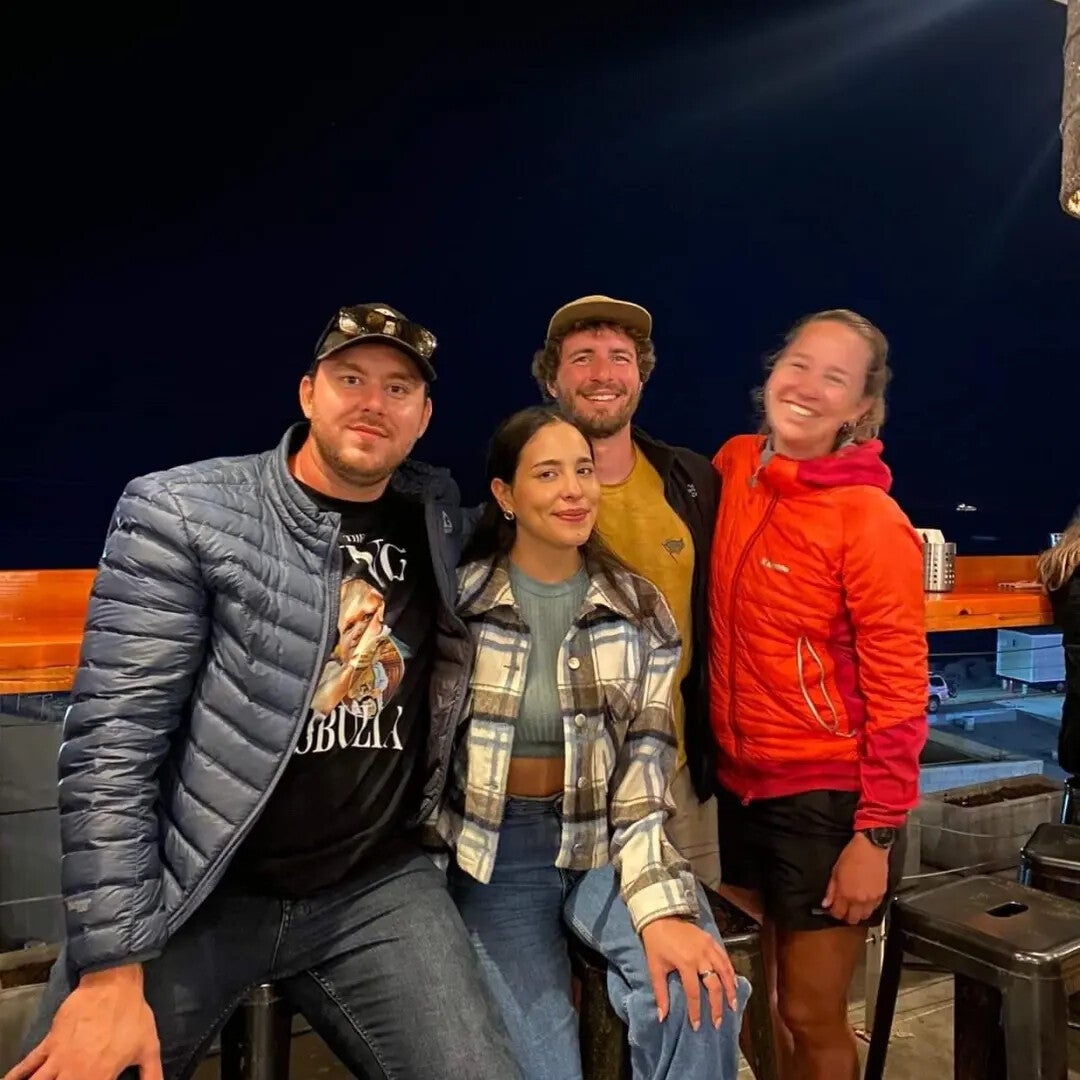 It was hot, we just climbed a 30km hill with not enough water. We arrive in the campground at the top (in Kings Canyon NP, California). It wasn't really possible for us to make a reservation, so were hoping to find an empty spot to camp for the night. Everything was full. But then Ben and Daniela came to the rescue! They invited us to share their camp site, even providing beers and a campfire and ended up having a really nice evening! Turned out that they love in Tijuana, so we made plans to meet back up with them there.
So that's what we did. In Tijuana, Ben showed us around town a little. At first he planned on cycling with us for a while. But he did a gravel race the day before, so he offered to give us a ride to Ensenada and treat us to tacos. They were delicious!!
To Ben and Daniela, thank you so much for your openess and generosity! If you're ever in Europe, you have to let us know so we can go taste Belgian beers!